Same Products, New Name
You knew them as Super Tough Hand Scrub and Mean Green Power Hand Scrub. The only thing that's changed is the name. Now Full Bore Products, these time-trusted hand cleaners give you the most cleaning power on the market.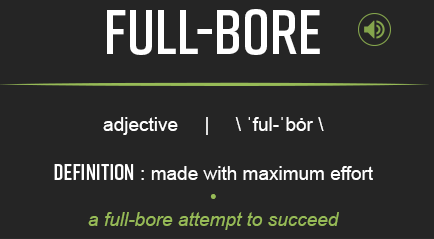 Now take a look at our Easy Order Management System
Now with Full Bore's simple Easy Order Management System, we make your life easier. Never run out of hand cleaner again!
Never Run Out
Stay Informed Through Notifications (Via text, email, or Push Notifications)
See Past Orders
Schedule Future orders
Notify Multiple People
Manage Multiple Locations
Enter Purchase Orders
Every step is controlled by you. Start, stop when you want. Change quantities, change delivery dates. We are taking "Subscription Services" to a new level!
But… If all this technology is not your thing, just give us a call at 800-227-6994 to order your hand cleaner the old-fashioned way.
Click on the red "Full Bore OMS" button above.
Hand Cleaners
For Every Dirty Job
Also available in flat top and squeeze bottles
Shop Now
Ultra Flow
One pump for squeaky clean hands
Shop all sizes from 16-oz to 55-Gal Drums
Shop Now
Extreme Green
Break down the grease, not your skin
Shop all sizes from 16-oz to 4-Gal containers
Shop Now
Super Grit
Tough love comes in a tough scrub
Work Hard, Play Hard,
Play Clean!
We know a full bore lifestyle shouldn't be limited to hard work and dirty hands. So when you're done digging in and getting dirty, be smart and lather up with Full Bore. Our hand cleaners are designed to wash away all the grease without damaging your skin.
Go ahead and take on that greasy transmission job this weekend. Carve up that muddy hill on your dirt bike. Put in those extra hours at the shop. Because when you're done, your hands won't look like they're still on the job.

Product Guarantee
We're Serious About Your Satisfaction
All of our products are backed by an unconditional guarantee:
If your hands aren't clean or your skin isn't softer, Full Bore will give you your money back.
Shop Now

Why Full Bore
It's simple: you need to get clean. But unlike harsh, solvent-based hand cleaners, Full Bore is a detergent-based formula that uses basic chemistry to grab the grease. Coupled with thousands of soft tiny scrubbers to lift grease away. Our scrubbers are friendly to the environment and meet the "American Clean Waters Act" standards. They float away with water- no clogged pipes. No drying or harsh solvents. Your hands are just Full Bore clean.

And even better? A little cleans a lot. Because most people use just a nickel-sized portion of Full Bore when they wash up, each bottle cleans more hands. And the world needs clean hands more than it needs wasteful products.